"Photographs from the Czech Republic"
19/11/2015 @ 7:00 pm

-

06/12/2015 @ 10:00 pm

Free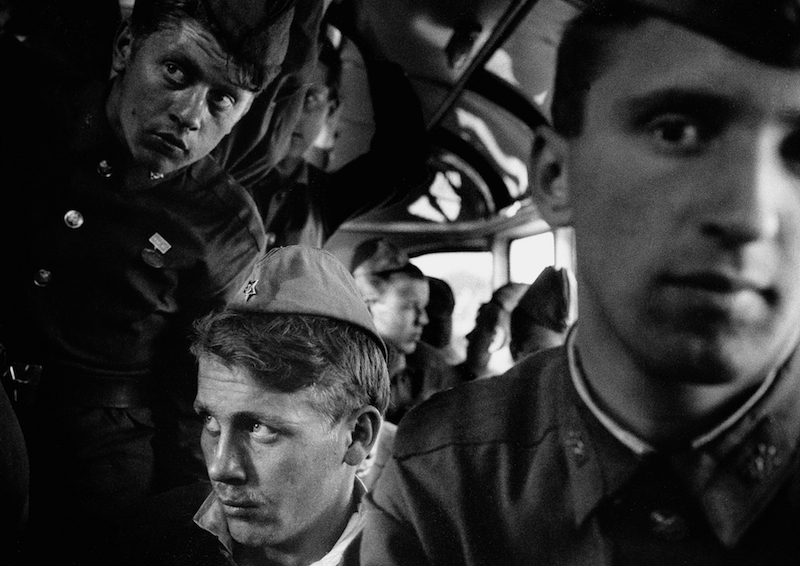 The Embassy of the Czech Republic in Athens and The Image Gallery are organizing an exhibition of works by the distinguished Czech photographer Karel Cudlín entitled, "Photographs from the Czech Republic". The photographer will be present at the official opening of the exhibition which will take place on 19 November 2015 at 19:00 at The Image Gallery (36 Amalias Ave. – Syntagma, Athens).
The visitors of the exhibition will have an opportunity to see 37 black-and-white photographs which bring to Greece the unique images from Czechoslovakia of 1979, later the Czech Republic until the very recent Prague of 2014.
The Czech Republic holds one of the most important positions in the history of photography. Since the beginning of its existence, the Czech photography has been represented by the names as the surrealist František Drtikol, Tono Stano and his post-modern photography, a representative of the so called "contrived photography" Jan Saudek and, perhaps the best known in Greece, member of the photographic cooperative MAGNUM, Josef Koudelka. Karel Cudlín, whose works will be presented in Greece for the first time, belongs undoubtedly to the pleiad of the famous Czech photographers, active in the Czech as well as international photography scene.
Ο Karel Cudlín (www.cudlin.com) was born in 1960 in Prague in then Czechoslovakia. He graduated from the Photography Department of the renowned FAMU (Film and TV School of Academy of Performing Arts) in Prague. As a freelance photographer, he has cooperated with Czech significant magazines and newspapers. Between 1997 and 2003, he worked as one of the personal photographers of the former President of the Czech Republic, Václav Havel. Karel Cudlín´s work focuses mainly on social themes. He captured, in a very personal and specific way, the moments of the Velvet Revolution in the Czech Republic in November 1989. His works are included in many public collections, for instance in the Ludwig Museum in Cologne, the Wall Museum in Berlin, the Museum de l' Elysée in Lausagne, but also in private collections in the CzechRepublic as well as abroad. His photographs have been exhibited in solo and collective exhibitions in many countries all over the world – in France, the USA, Israel, and in Cyprus, to name just a few. He regularly participates in the press photo contest «Czech Press Photo», in which he has won by now 18 awards in various categories. He has published many books on diverse themes, i.a. a Jewish community, pictures from Prague, «the German autumn in Prague of 1989», and many others.