Israel's Chief Scientist Avi Hasson in Athens [upd]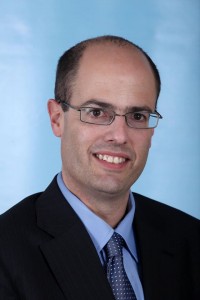 The Chief Scientist of the Ministry of Economy of Israel, Mr. Avi Hasson is currently Athens, where he met with Greek government officials and representatives of the private business sector in order to strengthen both countries' cooperation in entrepreneurship and especially start-ups.
Hasson met with alternate minister of Research and Innovation, Kostas Fotakis and they held a joint press conference on the collaboration of Greek and Israeli businesses on industrial research and development projects.
The visit is an initiative of the Embassy of Israel, within the framework of a joint declaration signed in January 2016 between the Prime Minister of Israel B. Detanyahu and Greece A. Tsipras on business and innovation.
Joint initiatives include among other things the "Ouranos" program, which foresees the creation of a business plan for start-ups that will focus on research and innovation.
Avi Hasson and Minister Fotakis during the press conference invited Greek and Israeli companies to join forces and participate in the second round of a program that will focus on research and development. Funding will be feasible through the National Strategic Reference Framework (ESPA) for Greece. The second call will take place within 2016 and it will involve the fields of Agro-Diet, Medical Science, Pharmaceuticals, Energy and the Environment, Information Technology and Communication, Culture and Tourism, Logistics and others. The first call took place in 2013 and it included the development  of 31 joint projects.
Avi Hasson will also meet New Democracy president, Kyriakos Mitsotakis, as well as representatives of Greece's business sector, of the Venture Capital Association and potential investors.
SOURCE: Embassy of Israel