Comicdom Con Athens 2016
15/04/2016 @ 11:00 am

-

17/04/2016 @ 9:00 pm
Event Navigation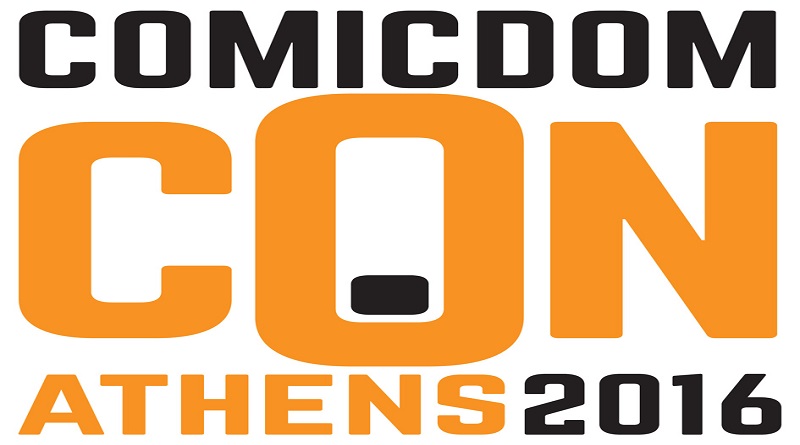 In 2016 Comicdom Con Athens transforms an entire neighborhood of Neapolis in central Athens into the largest comics' celebration with happenings and events indoors as well as outdoors. This year the festival meets once again with comics fans at the Hellenic American Union and expands with two new venues; the Institut français de Grèce à Athènes and the Municipality of Athens Cultural Centre.
International guests of this years' festival include: the British Charlie Adlard, artist of phenomenal series THE WALKING DEAD; the French Ted Benoit collaborator of METAL HURLANT and BLAKE & MORTIMER artist; the British Al Ewing, writer of NEW AVENGERS and ULTIMATES; the Eisner Award winner Croatian Goran Sudzuka, artist on various Vertigo, DC and Marvel titles; the German manga creator Christina Plaka; the Northern Irish artist P.J. Holden, known for his work in 2000AD; the Israeli cartoonist and animator Mysh; the South Korean Sookyung Yoo, manga creator and Kyoto Seika University researcher; the British comics' journalist Chris Thompsopn; the French Madeleine DeMille, known mostly as a colorist with her work on BLAKE AND MORTIMER and the three founders of Cypriot anthology CURRENT COMIC BOOK ANTHOLOGY, Anna Fotiadou, Nearchos Konstantinou and Tasos Anastasiades.
Comicdom Con Athens 2016 features also include comics exhibitions, film screenings, workshops for scriptwriting and illustrating, a bazaar of Greek comics shops and publishers, a children's program, the ever more popular Comicdom Cosplay contest which is the national qualifying competition for European cosplay championship, EuroCosplay 2016 at the London MCM EXPO as well as exciting street events like a street party by RED FM producer Giorgos Apostolou.
Info:
April 15-17, 2016
Hellenic American Union – 22, Massalias st| Institut français de Grèce – 31, Sina st | City of Athens Cultural Center, 50, Akadimias st
Gallery Hours/Duration : Friday, Saturday & Sunday 11:00 – 21:30
Admission is free