A European cohesion exercise [opinion]
In the aftermath of the recent agreement between the European Union and Turkey, all parts are currently trying to assess the impact on the refugee issue.
As in previous World Summits, decisions were made at the last minute, since European leaders did not wish to be accused of failures, that would tear apart the European Union. That's what happened a few days ago. European leaders and Turkey agreed on the obvious: That the refugee crisis is a European issue, not just a problem of a member state – of Greece for that matter. As a result refugees will be equally distributed to EU countries that previously refused to accept them.
A well-educated adult – a person from India for example – would say that Europe got in to all this trouble for its leaders to finally realize and decide that they have to implement the agreement. This is indeed what happened!
Let's now consider Turkey. The latest EU summit confirmed the predictions of the well informed, independed political analysts. Turkey agreed to become part of the refugee solution, first because it is an issue of common concern, second because the country will upgrade its role within Europe and third because it is Turkey's responsibility that the number of Syrian refugees multiplied. Fourth, Turkey simply cannot do otherwise!
With the stance of the Erdogan government, the only way for Turkey to avoid further troubles is to approach Europe and stay in line with Europe's future. Not of course as a "regional power" – a policy that has led Turkey to a deadlock and also to an immediate danger of division – but by applying a friendly and honest policy, under a special relations status with the EU. After all no one believes that accession talks will yield results.
Turkish officials know about politics and diplomacy; they – reasonably – want to keep an eye on developments in Syria. They want to see who Turkey's supporters will be once peace negotiations conclude. And its supporters will come from the European Union, as the EU also needs Turkey's support for geographical and financial reasons, as well as reasons of a broader balance in the Middle East.
Therefore, it is expected that after the necessary "tsalimia"*, Turkey will implement every part of its agreement with the EU, since it will receive a great deal of money for the cause, some 6 billion euros in total.
We should also mention that EU officials had agreed to disburse this money to Turkey in November 2015, but they did not proceed with this plan. So, we shouldn't assume that treachery cannot find imitators…
*Greek word that derives from the Turkish word "çalım" and means "feint".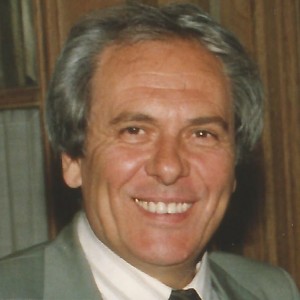 Konstantinos M. Pantzios is a journalist and a political analyst.
PHOTO: The European Union [From left to right: Mr Jean-Claude Juncker, President of the European Commission; Mr Ahmet Davutoglu, Prime Minister of Turkey; Ms Angela Merkel, German Federal Chancellor; Mr David Cameron, UK Prime Minister.]