The Gustav Mahler Jugendorchester to perform in Athens
David Afkham leads the Gustav Mahler Jugendorchester on its Easter Tour 2016. The German shooting star has served three years as Assistant Conductor of the GMJO from 2009 until 2012, like his famous colleagues Franz Welser-Möst and Manfred Honeck before him. This is his third tour with the GMJO, and he is joined by one of the great violin virtuosos of our time, Frank Peter Zimmrman,n who has already been on tour with the Gustav Mahler Jugendorchester in 1996 and 2012.
The extensive Easter Tour 2016 of the Gustav Mahler Jugendorchester, dedicated to the memory of Pierre Boulez, comprises 10 concerts and leads it to Vienna, Budapest and Bratislava as well as Athens, Madrid, and Lisbon.
– Henri Dutilleux: Métaboles
– Béla Bartók: Violin Concerto no. 1
– Ludwig van Beethoven: Symphony no. 5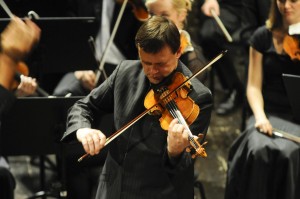 Info:
April 3, 4, 20:30
Ticket prices: Students, young people, unemployed, individuals with special needs: € 8.5
Families having many children, +65: € 11
Zone C: € 16
Zone B: € 30
Zone A: € 43
Grand Tier: € 60
SOURCE: Athens Concert Hall
David Afkham photo: Felix Broede
F.P. Zimmermann photo: Gregor Khuen Belasi